news

Avattack | mrsmiley { April 13, 2005 }
Let's face it. Our misc needs some love. The first of a few updates to this section comes in the form of 3 new avatars...
Gruntsbane busts out with two cool "out of the box" avatars featuring Cortana and the Arbiter, as well as some all new art, that may or may not be featured in an upcoming comic strip. ;)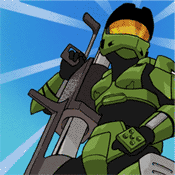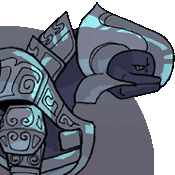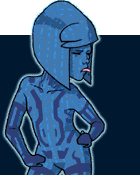 I also cleaned up some of the older unused AIM icons, as well as fixed a few links. It's never late for a little spring cleaning!
1 | Igili says:
First comment!! woo-ioohoo
2 | Sheikurl says:
wats up wiv cortona? also, wat de hell be de point i de title avattack? apart from dat,brill,especially de mc pic.
3 | Eibe 'Niqaree says:
I always thought that Gruntsbane's Arbiter's eyes were a